L'Ateneu
L'Ateneu d'Innovació Digital i Democràtica
Film Cycle Docs Hedy Lamarr 2023: All the Beauty and the Bloodshed
Any doubts?
Call us at 937 68 99 36
Not recommended for viewers under 16 years old
Language
Original version with Spanish subtitles
Reference: Canòdrom-MEET-2023-05-2652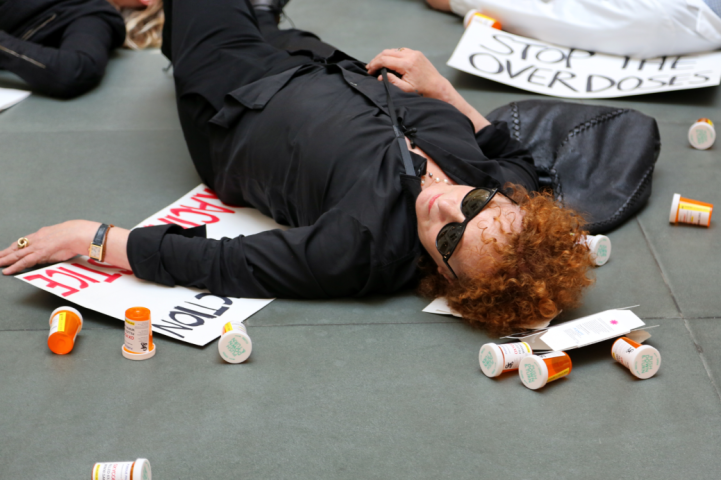 Considered one of the most important living photographers in the United States, Nan Goldin founded the activist group PAIN in 2017 with the aim of pressuring museums and art institutions to sever their ties with the Sackler family, owners of the pharmaceutical company responsible for producing OxyContin, while also exposing their role in the epidemic that ravaged the United States and claimed the lives of 600,000 people.
Golden Lion in Venice and Oscar nominee for Best Documentary Feature, Academy Award-winning filmmaker Laura Poitras' All the Beauty and the Bloodshed explores the life of Nan Goldin, her work as a counterculture photographer, and her activism. The film also delves into the unchecked influence of power.


Technical details
Laura Poitras, United States, 2022
1h 53min, +16, Original version with Spanish subtitles


Docs Hedy Lamarr 2023
Cinema, science, technology, and feminism go hand in hand in the documentary film series Docs Hedy Lamarr 2023, which takes place at Canòdrom - Ateneu d'Innovació Democràtica during the month of June. This third edition is led by stories of activists who raise their voices against power and rely on technology and the strength of citizen organization to claim their rights.
Attending participants
and 6 more people
(see more)
(see less)
Report inappropriate content
Is this content inappropriate?